<![if !vml]>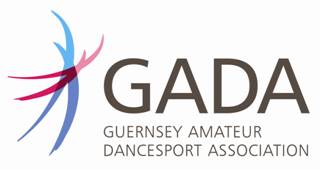 <![endif]>
This site has given space to promote the Guernsey Amateur Dancesport Association (GADA) of which Pierre is Membership Secretary and Denνse is Secretary. 
In addition, you will find details of dancing and special dance events that are taking place in Guernsey and pictures/results of local dancers in competition – Jamie & Vanessa Le Tissier and Tony Penney & Lyndsey Bromley being the first to be included. 
* Bear with us while we go through all our website pages and update information & links *
Denise & I have been working on pictures from all GADA events during the last few months, as we had intended on getting things on our site within two weeks but this did not happen due to many reasons:
<![if !supportLists]>1) <![endif]>We did not have the correct software to speed things up and were having to do everything in a very long way round. (We have now purchased some software to help us & are learning to use it.)
<![if !supportLists]>2) <![endif]>We only had 10mb of webspace with our old ISP, this was not enough for us to have the presence we wanted on the web. (We have now purchased 800mb of webspace to solve this problem.)
<![if !supportLists]>3) <![endif]>Denise & I have to sort through over 1,000 photos taken at an average GADA event, 4,000 – 6,000 at the major ones. (We only publish a small selection of the pictures on the web.)
<![if !supportLists]>4) <![endif]>Not being a professional photographer and being over critical about my photos, I had purchased a new camera at the beginning of 2005 & another new one early in 2006. (These cameras are both slightly different to operate & have given me a few challenges with regards to using them with flashes, in not perfect lighting conditions, as I do not have the chance to practice with them on a regular basis at the venues we use.)(I intend on purchasing another camera in the next couple of years but with a price tag of over £3,500 for the camera and a lens to start me off, it is out of the question at the moment.)
<![if !supportLists]>5) <![endif]>We are awaiting arrival of a software programme called "FotoPak", which cost £350. It will help us put all the photos which we deem suitable from any event, especially the Yorkshire Guernsey International Dancesport Festivals, onto CD, in a format to be viewed without the need of an internet link, as it is not feasible to publish all the thousands of pictures taken, on the internet. (You would take days to view them all normally but it would not be fair to people who still have a dial up link as it would cost them a fortune to view them.) This programme also provides an order form facility. This is what many competitors use to choose & purchase prints of themselves competing in competitions.
We will be working on a News Letter in the near future.
GADA Gala Dinner Dance Pictures – 30th April 2005
GADA Gala Dinner Dance Pictures – 15th July 2005
Anton & Erin Pictures – 15th July 2005
This page was last updated – 25th September 2006.